All news
Trends for AW23
Take a look at the trends for the fall 2023
…
As the air turns crisper and the leaves start to change, it's time to embrace the Autumn/Winter 2023 fashion trends. This season, fashion enthusiasts are in for a treat as the runways have been graced with a myriad of captivating styles that promise to keep you warm and stylish throughout the colder months. Let's dive into the key trends that will undoubtedly shape your wardrobe choices this season.
Heritage Revival: A Nod to the Past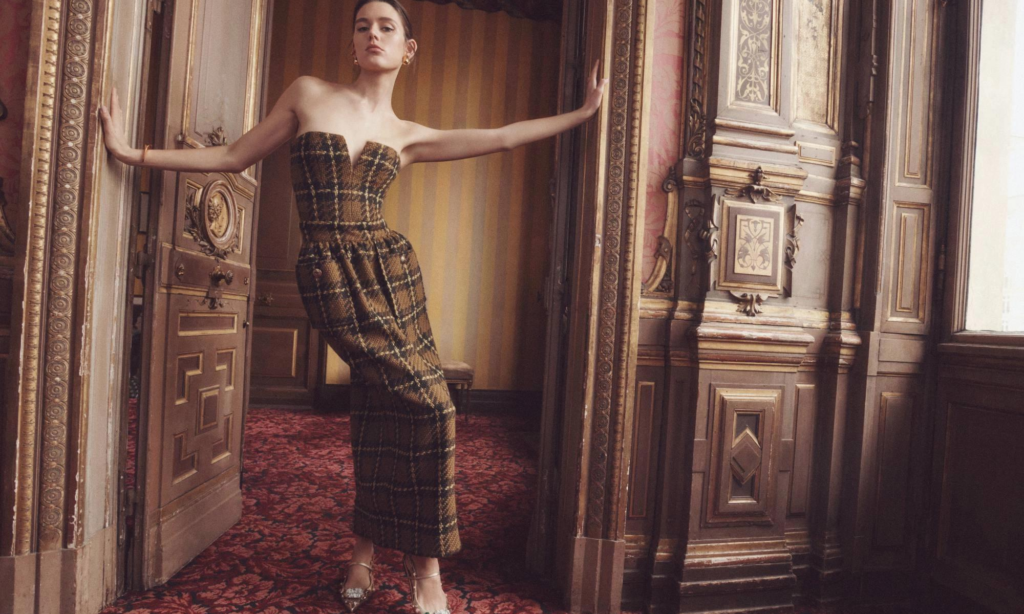 This season pays homage to the classics with a heritage revival. Designers are drawing inspiration from the past, infusing traditional and timeless elements into modern silhouettes. Think tailored coats, houndstooth patterns, and tweed ensembles that exude a sense of elegance and nostalgia as seen by brands like Zimmermann and Vivienne Westwood. The combination of vintage aesthetics with contemporary touches is sure to make a statement.
Luxe Velvet: Opulence Redefined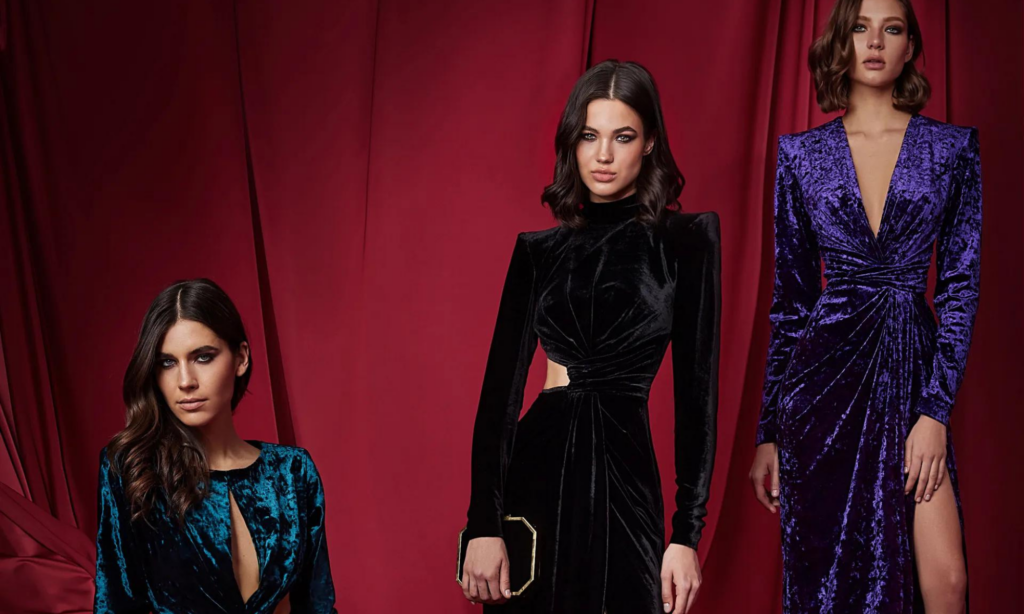 Velvet is making a triumphant return this Autumn/Winter, bringing an air of opulence to the colder months. This sumptuous fabric is being used for everything from dresses to suits, creating a sense of richness and texture. Zuhair Murad boasts a glamorous array of velvet dresses. The luxurious touch of velvet adds depth to your wardrobe, making any outfit feel instantly more sophisticated.
Earthy Tones: Nature's Palette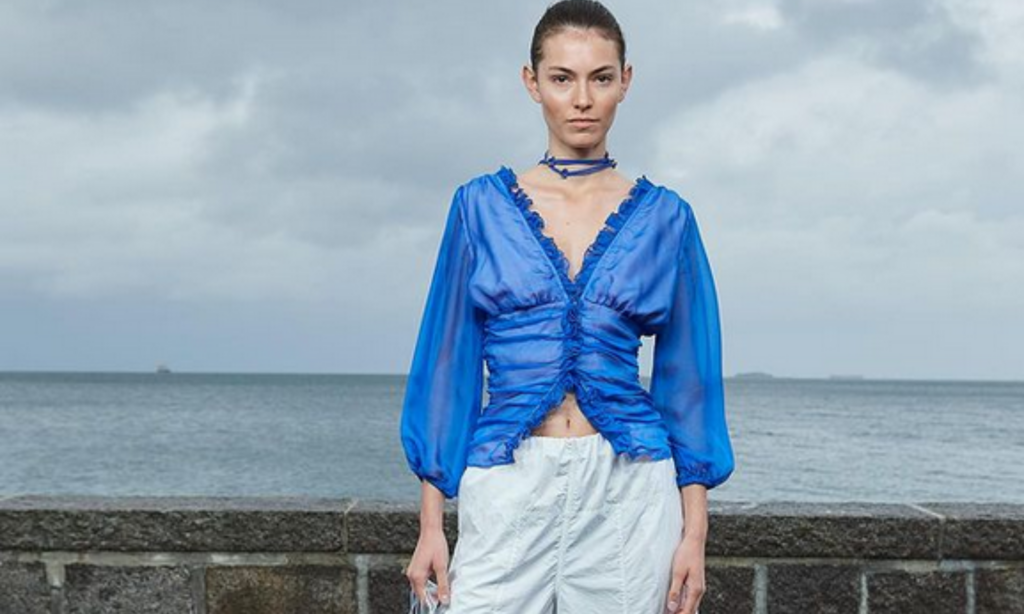 As the seasons shift, so do the color palettes. This Autumn/Winter, expect to see a plethora of earthy tones inspired by nature itself. Warm rusts, deep olive greens, and rich browns dominate the scene as shown by brands like The Garment, Aeron, and Saks Potts, allowing you to seamlessly blend in with the autumnal surroundings. These colors evoke a sense of coziness and connection to the earth.
Faux Fur Frenzy: Sustainable Glamour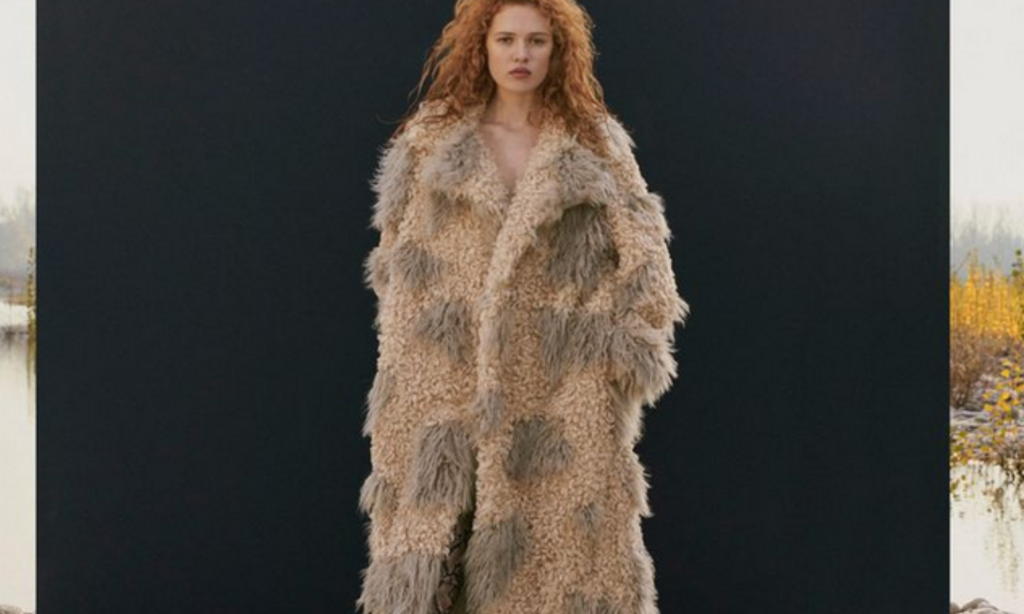 Fashion is embracing sustainability, and one of the standout trends of the season is the use of faux fur. Designers like Stella McCartney are championing cruelty-free alternatives, showcasing the luxurious appeal of faux fur coats, vests, and accessories. This move towards ethical choices allows you to indulge in glamour guilt-free.
Playful Knits: Textured Delight
Knitwear takes on a playful twist this season, with designers experimenting with texture, patterns, and embellishments. From oversized cable-knit sweaters to intricate cardigans, these cozy pieces are perfect for layering while adding a touch of whimsy to your winter wardrobe. Mos Mosh and Max Mara have exquisite sweaters and cardigans.
Maxi Dresses: Embracing Length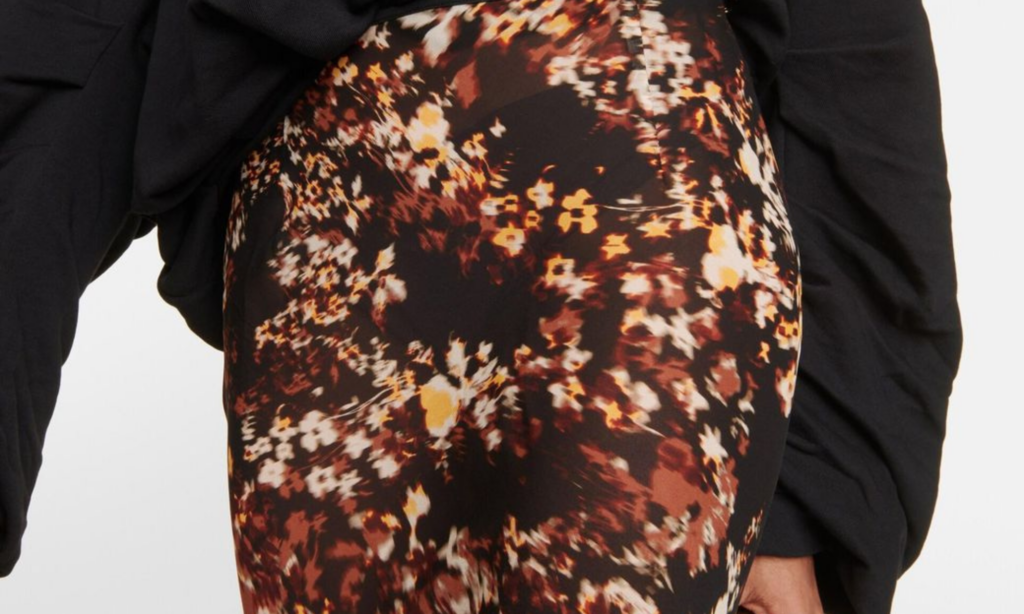 Who says dresses are only for summer? Maxi dresses and skirts like Dries Van Noten and Elie Saab are here to defy the conventional as they make their way into the Autumn/Winter scene. Long-sleeved maxi dresses in rich fabrics offer both comfort and style, allowing you to showcase your fashion-forward sensibilities even in the chilliest of temperatures.
Strong Shoulders: Power Play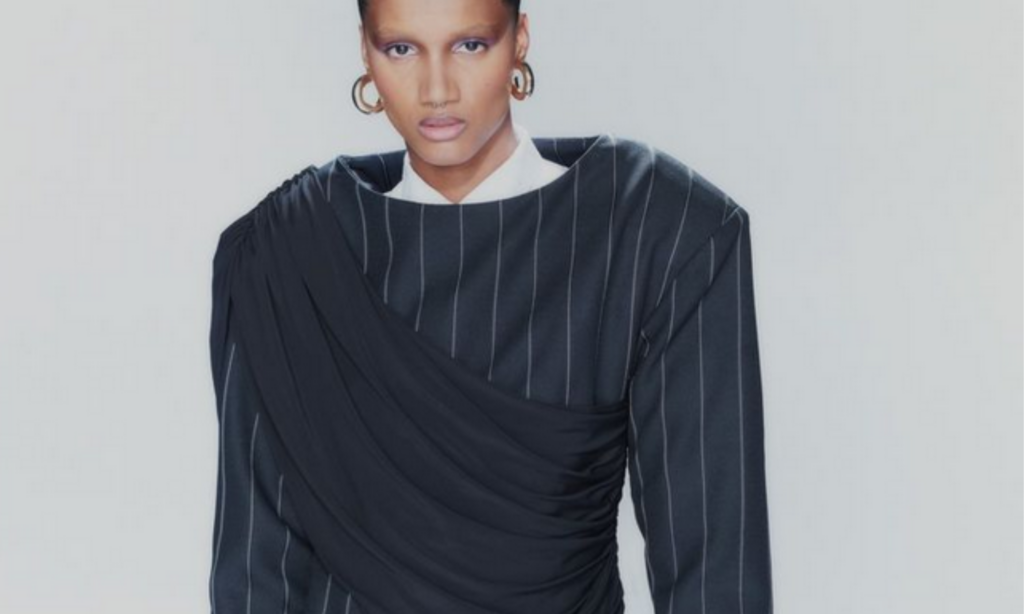 Embrace the power of strong shoulders this season. Whether it's through tailored blazers or statement coats, designers are embracing bold shoulder silhouettes that exude confidence and strength. This trend is a nod to the '80s, adding a touch of drama to your winter ensembles.
Leather Love: Edgy Elegance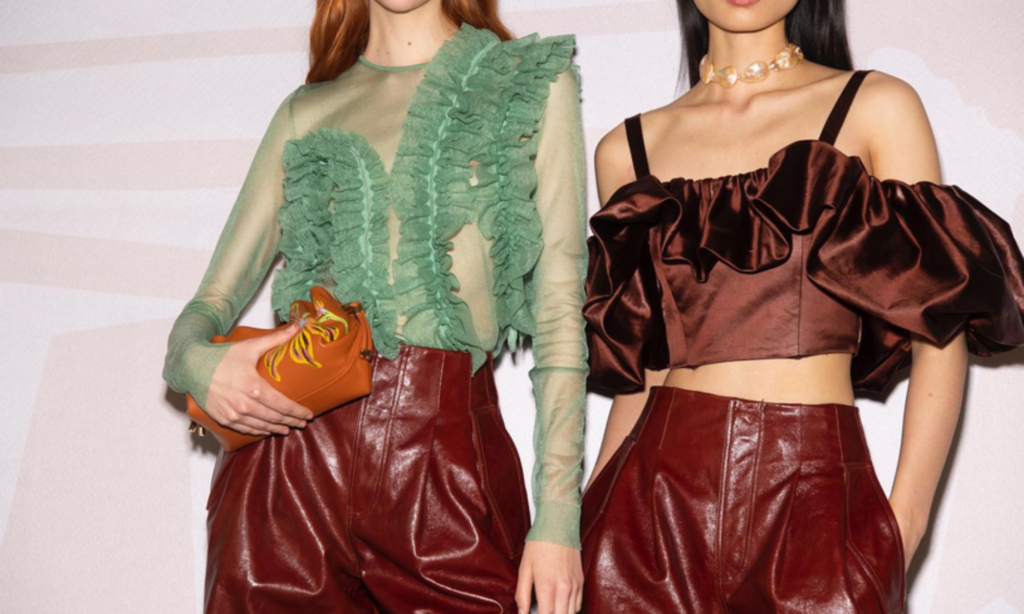 Leather remains a perennial favorite for the colder months, and this season is no different. From leather pants and skirts to tailored leather blazers, this edgy material adds a dose of elegance and rebellion to your wardrobe. Brands like Ulla Johnson and Louis Vitton feature leather pants in their AW23 collection.
Autumn/Winter 2023 is all about blending the timeless with the contemporary, embracing luxurious textures, and making sustainable choices. So, get ready to step into the colder months with confidence, knowing that your wardrobe is aligned with the latest fashion movements.
Photo creds: Luar-@arnaudlajeunie on Instagram, Ulla Johnson, Mos Mosh, Dries Van Noten – Lyst, Stella McCartney, Zuhair Murad, Saks Potts – @jamescochranephoto on Instagram and the cover photo – @thestreetland on Instagram.