All news
New York Fashion Week Spring/Summer 2024 Highlights
.
.
NYFW SS24 kicked off the four biggest fashion weeks in the industry for Spring/Summer 2024 that saw everyone anticipating shows from Peter Do's debut at Helmet Lang to Ralph Lauren's return to New York to Willy Chavarria's Woolworth building proposition! As always, New York City brought a stream of eclectic looks along with people from all over the globe attending, including animal activists, and all eyes were on the designers offering a wide range of trends and styles for Spring/Summer 2024 from Vintage inspired silhouettes to new takes on this year's hottest trends, there was much to see and look forward to.
Peter Do's debut for Helmut Lang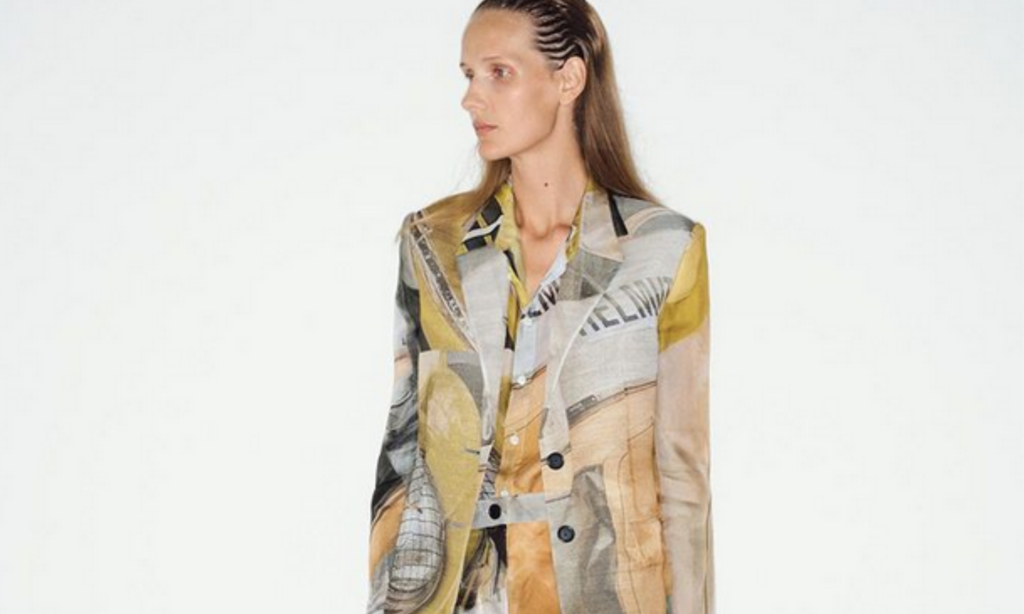 The Phoebe Philo, Celine era, trained designer, who took the reins of the house earlier this year, successfully captured the essence of the label's original minimalist style while injecting his own flair of understated elegance, most notably seen in the suiting and the modular pieces. Do blended the Helmut Lang of yesteryear with his contemporary vision for the house and, as the saying goes, old met new perfectly.
Mumbai meets New York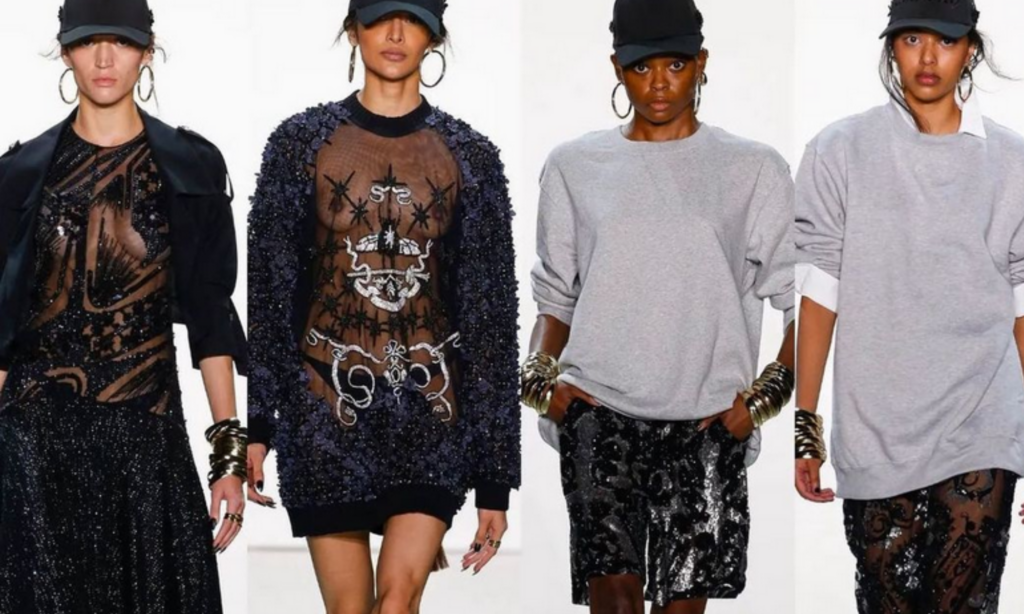 Law Roach, stylist to the stars, collaborated with the husband and wife team Falguni and Shane Peacock to creative direct their SS24 runway presentation. The show blended Peacock's signature opulent craftsmanship with Roach's edgy vision, resulting in looks that were both glamorous and cool. Sequin embroidery and delicate flower detailing were paired with black baseball caps, hoop earrings, and bold golden bangles.
Sustainability and innovation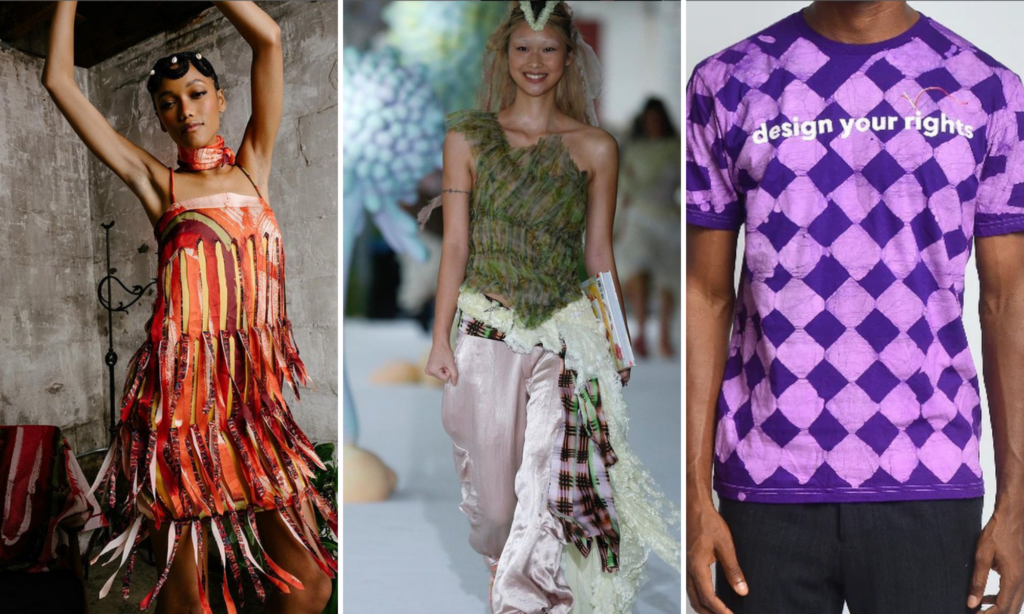 This year many of New York's designers such as Marrisa Wilson, Collina Strada and Studio 189 made conscious choices to be traceable, use recycled material and be sustainable. Marrisa's Berbice Fringe Mini Dress was hand-painted using a dry brush technique and treated with two layers of self-fabric laser cutting. Collina Strada made its collections from dead stock, recycled clothing and used AI to create its Spring/Summer 2024 collection while Studio 189's collections were handmade by skilled artisans using eco-friendly materials.
Head of State Exhibition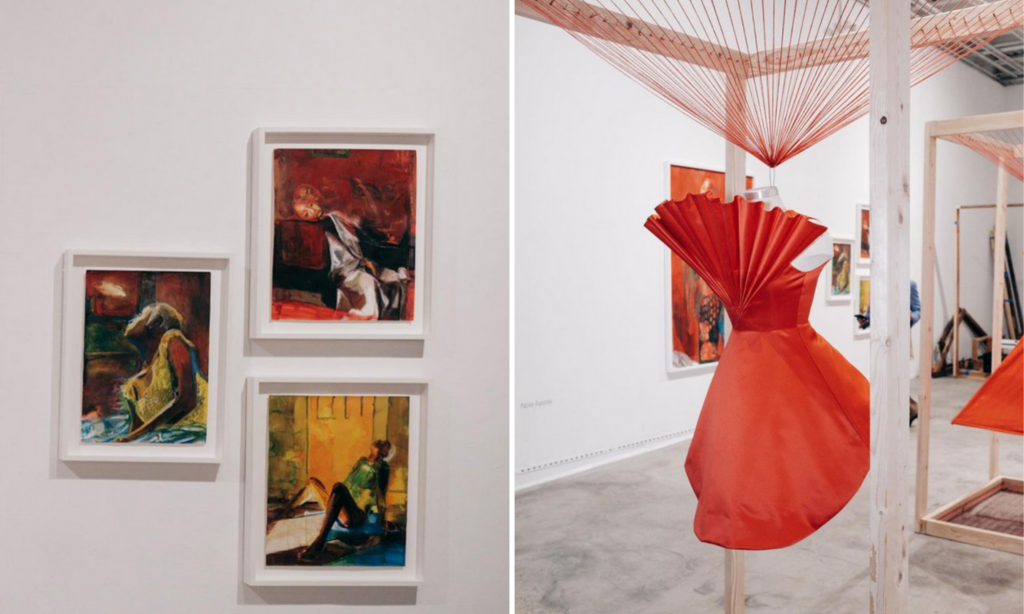 Taofeek Abijako's "Head Of State" brought New York Fashion Week to a conclusion at the Strada Gallery in Manhattan's Lower East Side. The exhibition, titled "Home of Corpus" and curated by Diallo Simon-Ponte, delved into the concept of home in innovative ways. Using fashion, photography, paintings, and other art forms, the duo sought to explore how we often turn to physical bodies to feel connected to our homelands.
Dion Lee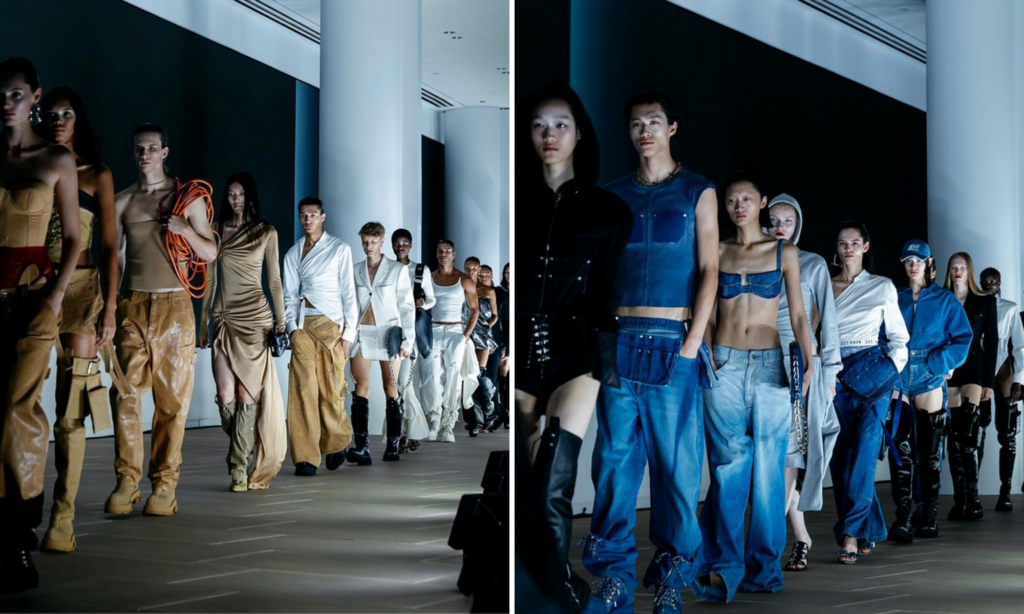 Dion Lee's collection was a celebration of the fusion of workwear and tools. The designer took an innovative approach by interweaving utility and construction elements into his designs, resulting in a collection that was both functional and stylish.
Eckhaus Latta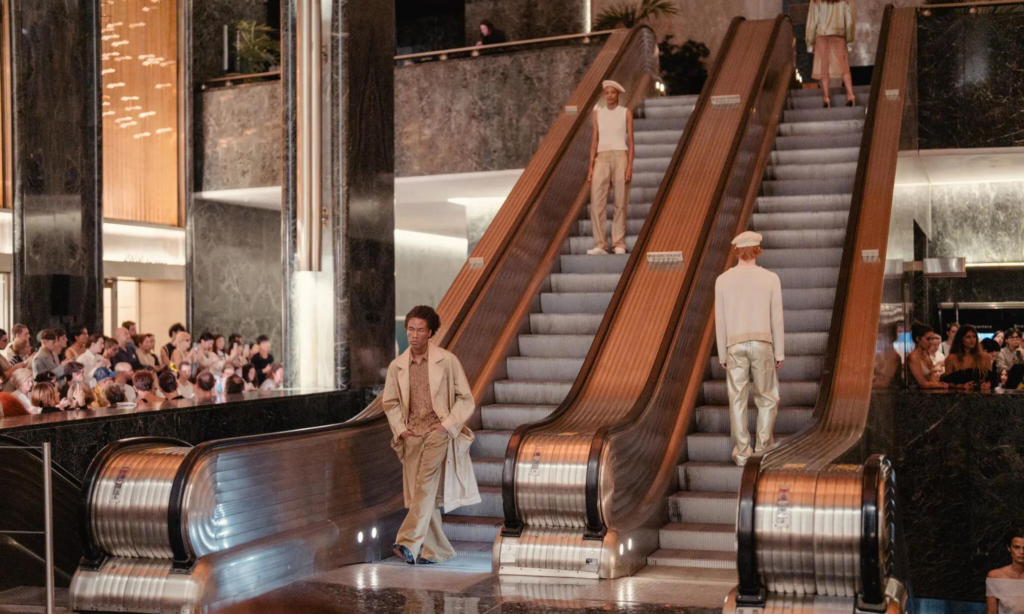 The Eckhaus Latta show took a detour from the traditional runway and saw models riding up and down the central escalators at the Rockefeller Center.
ADEAM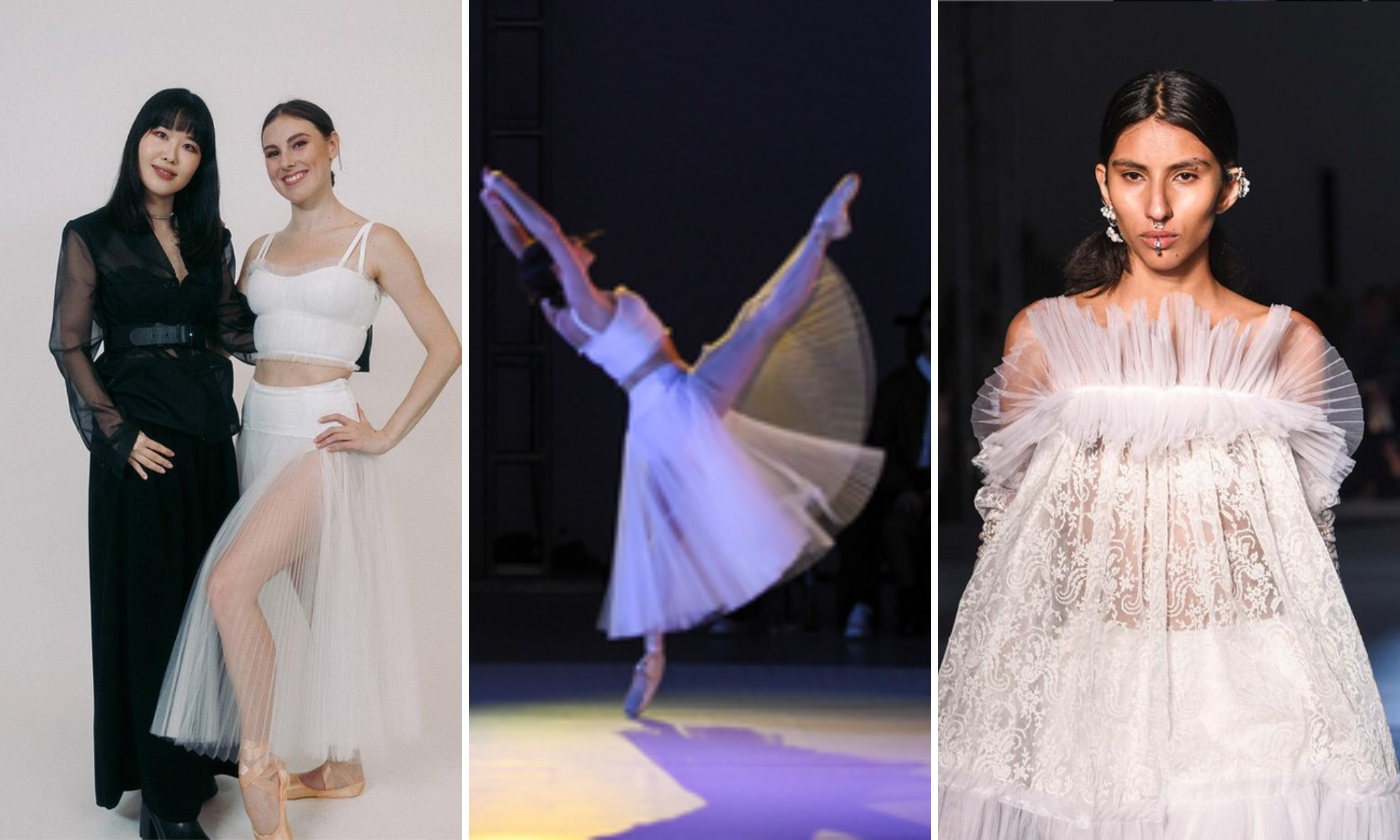 Tiler Peck, a principal dancer at the New York City Ballet, gave a surreal performance that captured the vibrant energy of ADEAM's spring 2024 collection. The collection is a beautiful and unique perspective on ballet, one that is both graceful and vital.
Supima Design Competition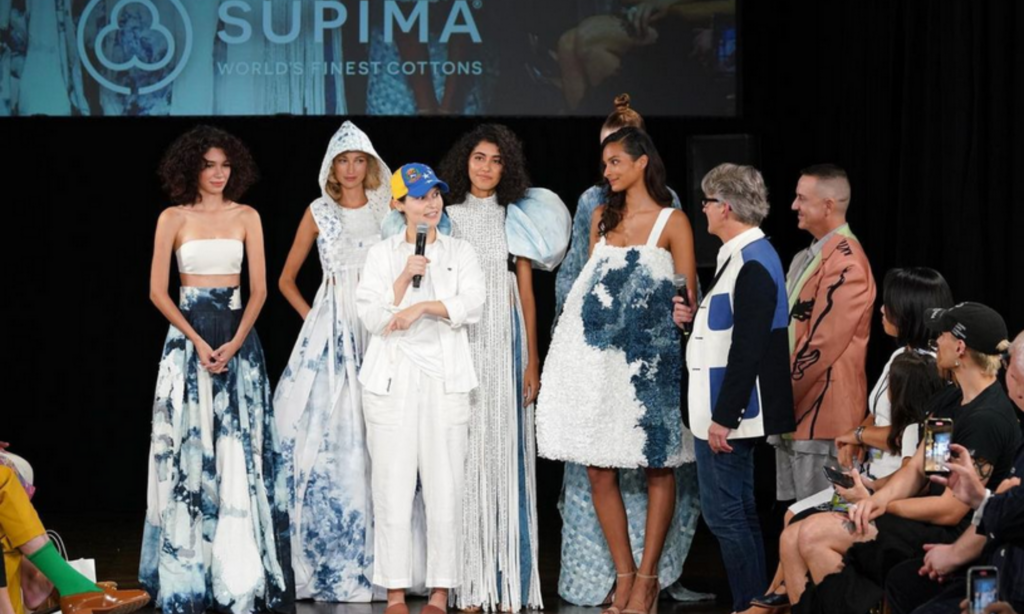 The Supima Design Competition is a prestigious opportunity for eight graduating fashion designers from top US schools to showcase their technical and creative skills on the runway. This year's finalists were Amber Kuia, Carla Pierini, Alexander Ziemba, Hee Jin Hwang, Wendy Weng, Tianz Wu, Sahara Clemons, and Mariana Espinosa. Carla Pierini was this year's winner with a collection of woven garments that told the stories of South American communities abroad and was a heartfelt journey that celebrated their culture and heritage.
Sami Miro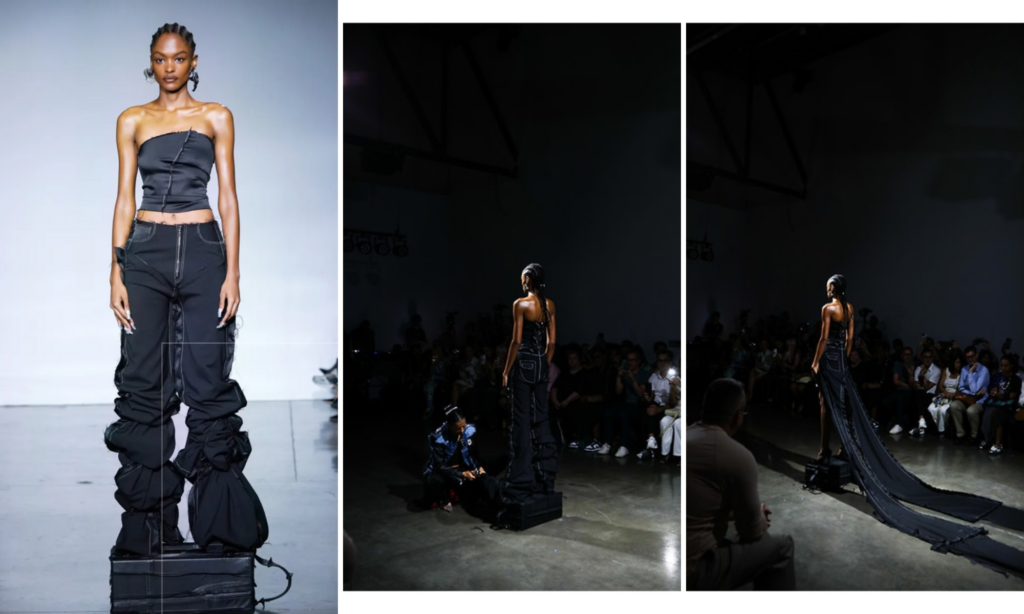 For her debut at New York Fashion Week, Sami Miro showcased her design process. Miro sent denim and leather garments featuring cutouts, blazers, dresses, and tops down the runway, all meticulously altered by her own hands. The display underscored Miro's dedication to zero-waste and sustainable design practices.
New York Fashion Week Spring/Summer 2024 was a week of eclectic looks from designers all over the world.
Photo creds: Paige Powell, Justin Leveritt, Falguni Peacock, Karston 'Skinny' Tannis, NYFW, Studio 189, Alizayuh, Tonya Matyu, Amir Hamja/The New York Times, Tiler Peck & ADEAM, Supima, Giovanni Giannoni/WWD, Syduals